Subscribe below!
Our Most Recent Newsletter
3909 S. 320th St. Auburn, WA 98001
Phone (253) 941-7705
Fax (206) 212-6984
Hours: Friday & Saturday • 9 am - 5 pm
Saturday, November 21,
Branches Garden Center closes
their doors for the final time.
THANK YOU to our great customers for the many ways you have touched our lives and helped our business prosper over the years.
It has been our great honor to serve you.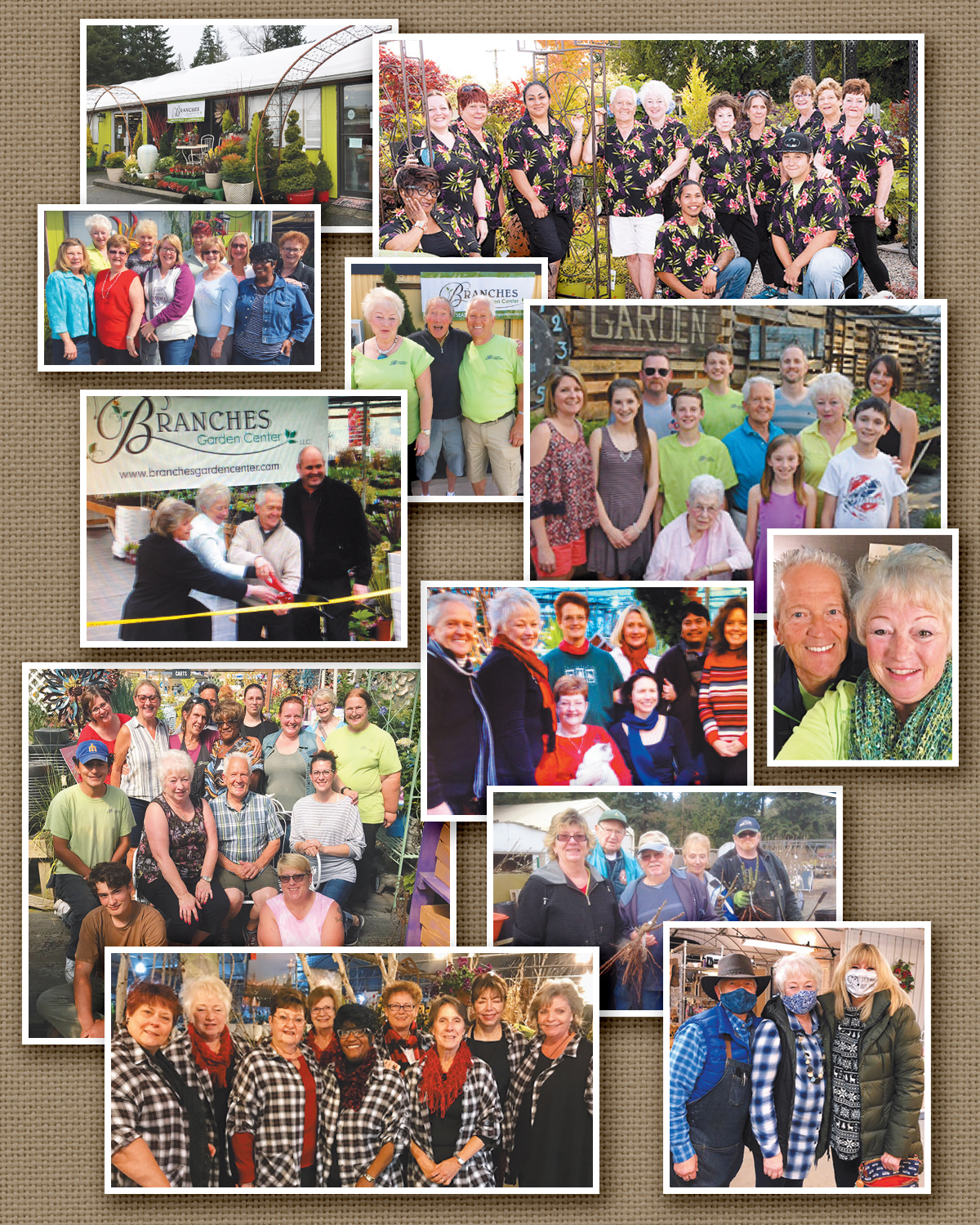 Keep in touch!
Steve will be posting gardening ideas, inspiration, helpful hints, and offering in-person garden consultations in the year ahead.
See you soon on FACEBOOK.
Now through Saturday at Branches,


EVERYTHING is
75% OFF
THE REGULAR PRICE!
Yes! Everything!
Trees, shrubs, garden remedies and fertilizers, tools, framed art, lamps, gifts, candles, clothing, home décor, cards, and so much more.
Lots of red and orange tagged items already at rock bottom prices.
Remaining fixtures at reduced prices.
*All sales final, a few exclusions apply, in-stock items only, not good on previous purchases.
Where will we shop with Branches gone?
For your gardening needs we highly recommend these 2 great garden centers:
EDGEWOOD NURSERY
www.edgewoodnurseryandgarden.com
11000 36 th St. E.,
Edgewood, WA. 98372
206-391-4058
ZENITH HOLLAND GARDENS
www.zenithholland.com
23260 Marine View Dr. S.,
Des Moines, WA. 98198
206-878-7002


We want to share our heart-felt appreciation to the many customers and friends who have expressed their well wishes at our retirement and their deep sadness at the closing of our garden center and gift shop. Thank you for the many ways you have touched our lives and helped our business prosper over the years.


Be assured that during these challenging times we are practicing government mandated guidelines to the best of our ability. We are asking our customers to always practice social distancing and request that you wear a face covering while shopping. During high traffic times we reserve the right to limit access to the store to maintain good social distancing.

Our staff is here to help you in any way we can.
Come in today to see
why our community
voted us BEST!